No-Sew Scrap Fabric Necklace tutorial
Two days of classes down- alot more to go! Now that I feel like I've got a handle on summer classes- I'm back to crafting!!! I've seen a few of these scrap fabric necklaces but decided to skip the tutorial and do it my own way! (this is my way of trying to give credit to all the photos I've seen of these- sorry for not being more specific!)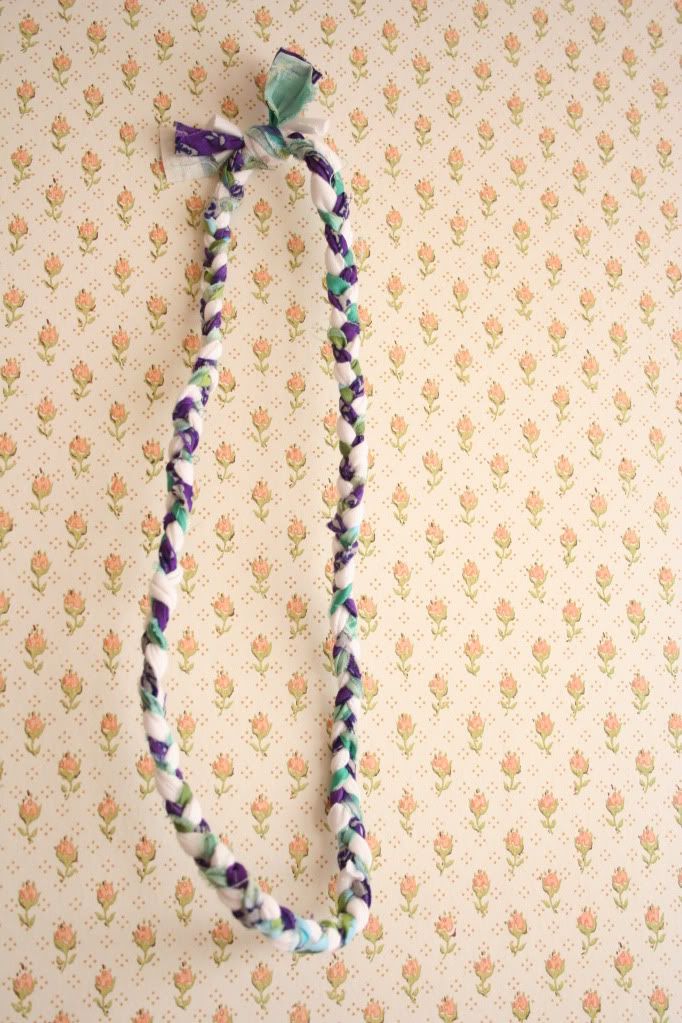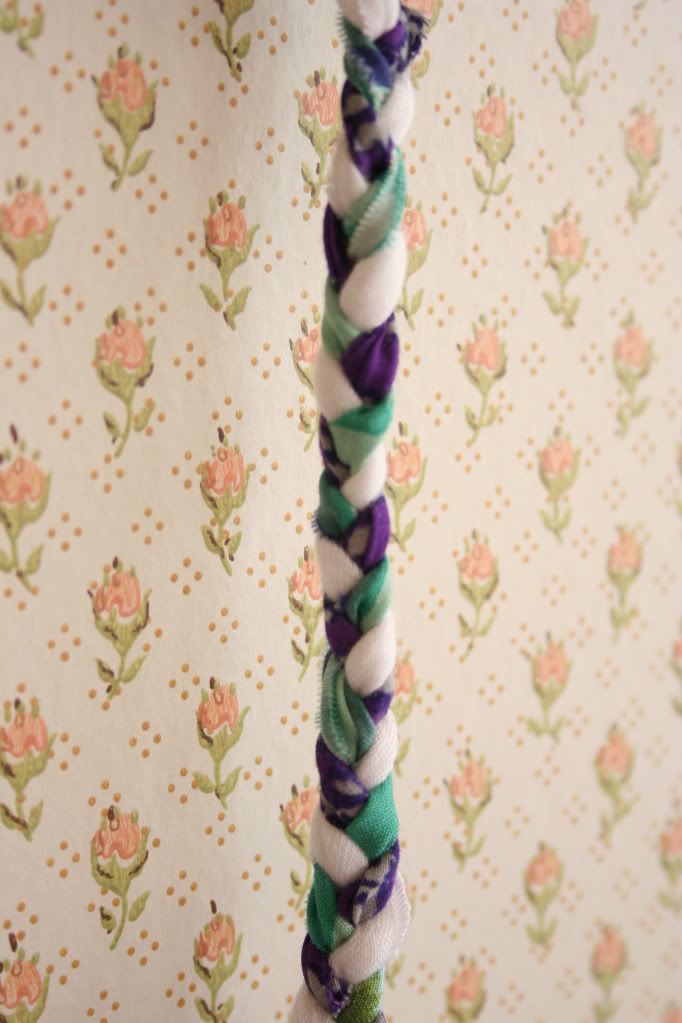 On to the Kitty's version of the tutorial! First, cut long strips from scrap fabric. Don't have any? Cut up a tshirt!!! (you know how I love doing this!!) I used a mix. 3 strips (anywhere from an inch to 2 inches wide, and about 1.5X as long as you would like the necklace to be) total- but could use more strips to make multiple layers! I used 2 strips of scrap fabric, one strip of tshirt. Totally okay to mix and match on this one!
Now you want the end to stay while you're doing it, but you dont want the extra knot at the end. I decided to tack mine to the wall.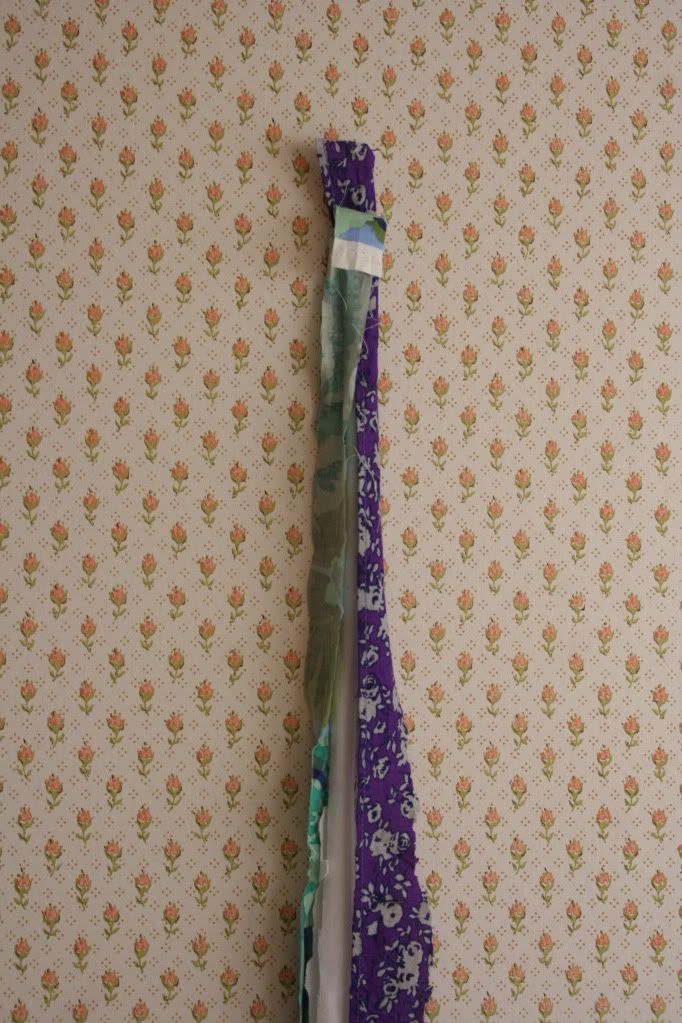 Rubber band, twisty tie, clamp, or forcing a friend or small child to hold it for you is a-okay too!! leave enough room at the end not braided to tie it off! No worries if you don't leave enough, you can always unbraid part!
On to braiding!!! I tried to make sure the "pretty" side of my fabric was always facing out, but you don't have to! Keep braiding until you've reached the end!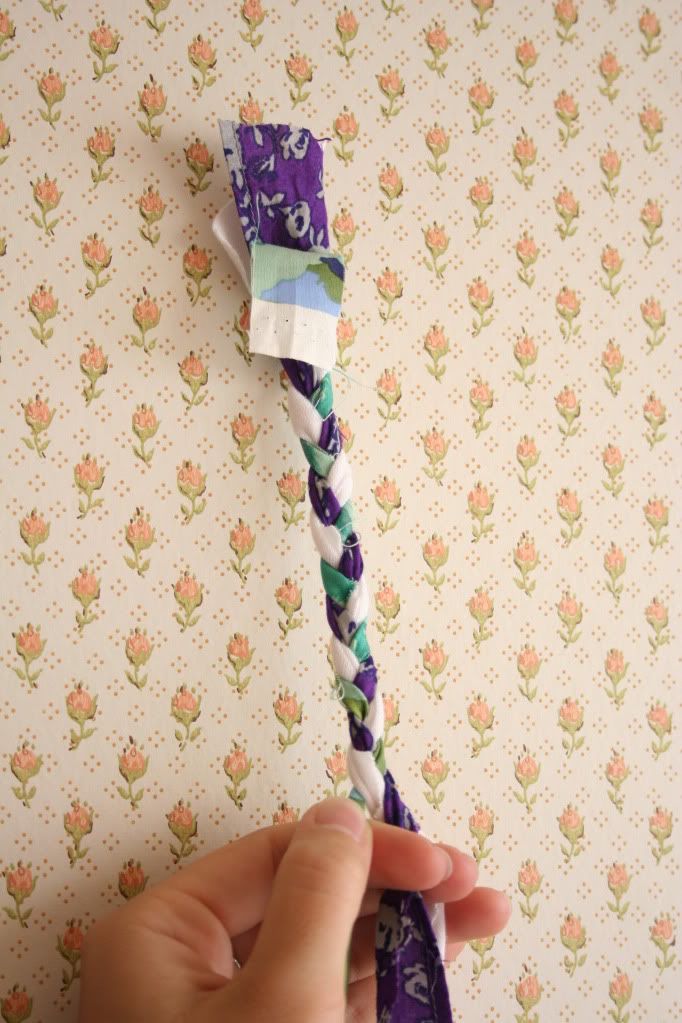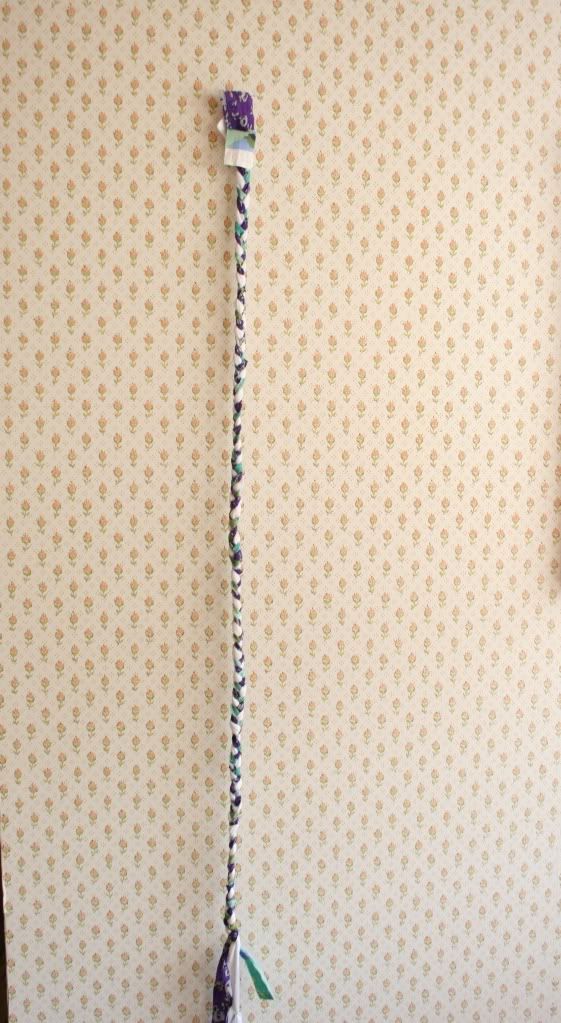 On this one- all I did was tie off the end! With all the different scraps sticking out- I think it looks kinda cute!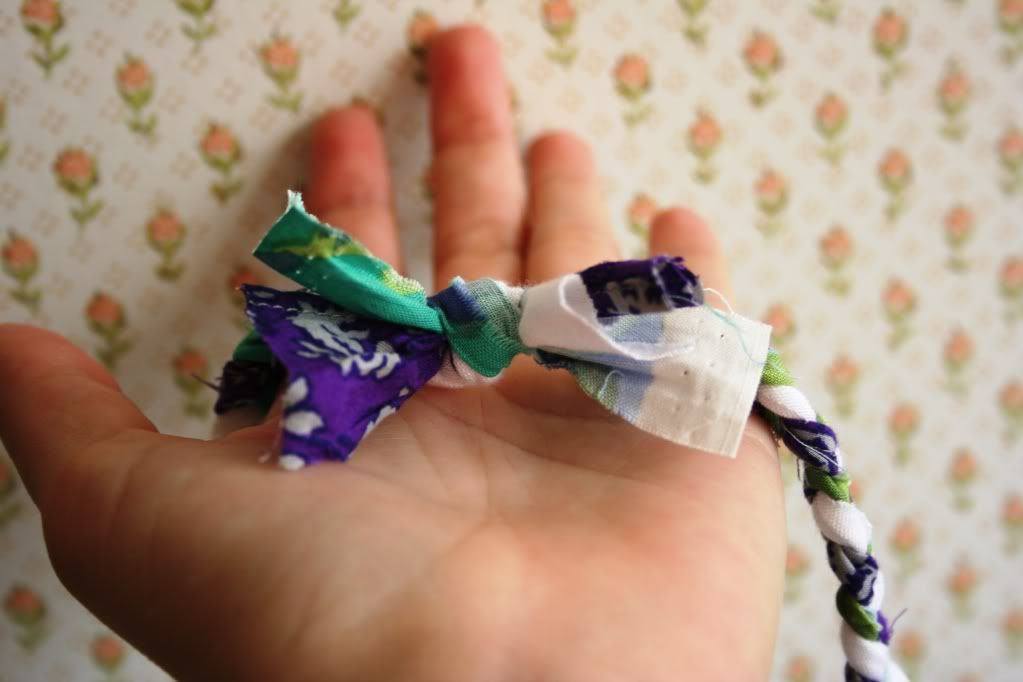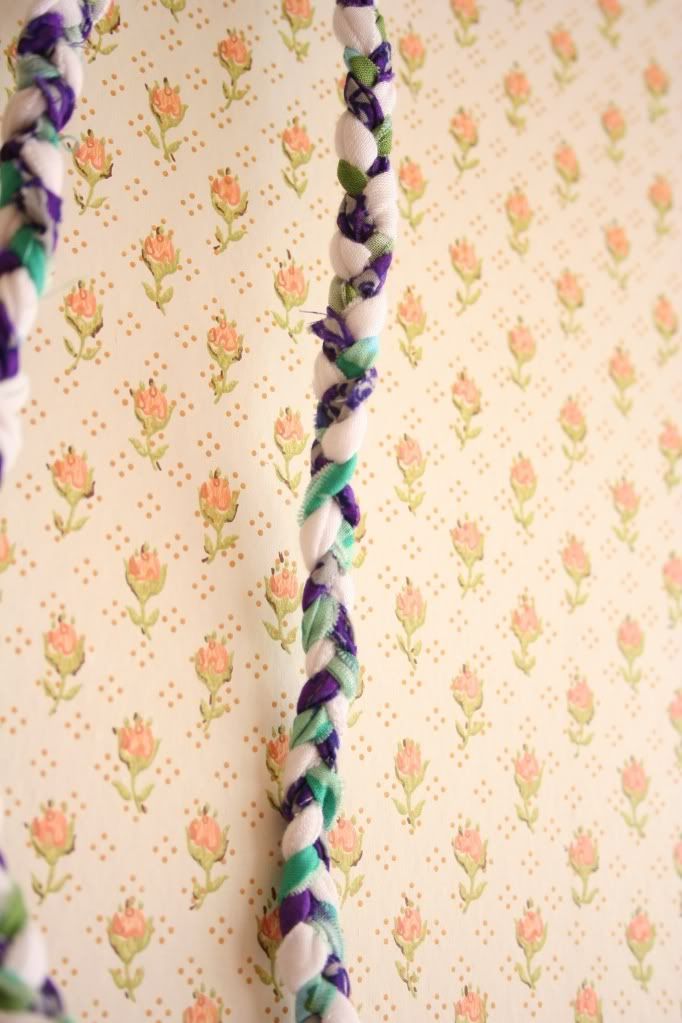 Simple as that!
Source: @threeyearsofdeath.blogspot.com/