Little Christmas Tree Seed Beaded Dangle Earrings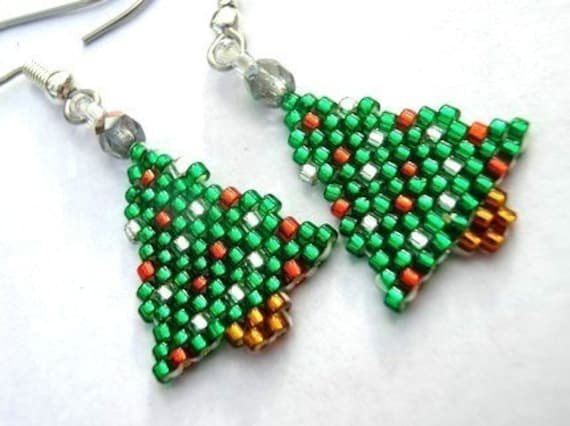 Little White Holiday Tree Beaded Earrings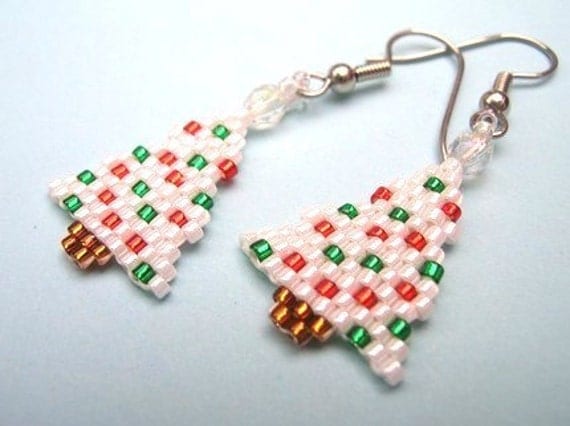 Very cute Christmas Tree beaded earrings, hand made using delica glass seed beads. very light weight and great for all ages.
These earrings are approx. 1 3/4 inches long, that is from the very top of the hook to the bottom bead.
The fish hooks are surgical Steel. (Hyper allergenic)
Adorable MR and MRS CLAUSE Beaded Earrings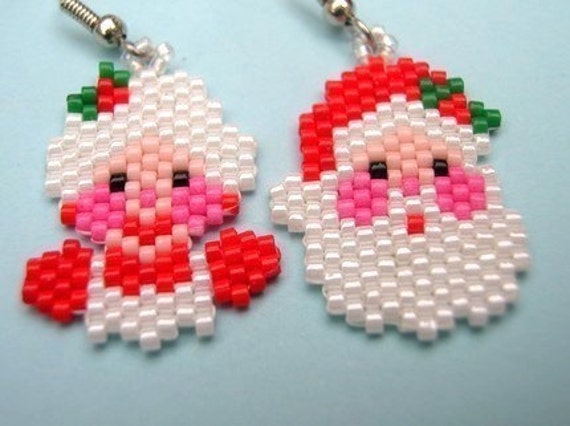 Shimmering Rainbow Gold and White Snowflake Seed Beaded Dangle Earrings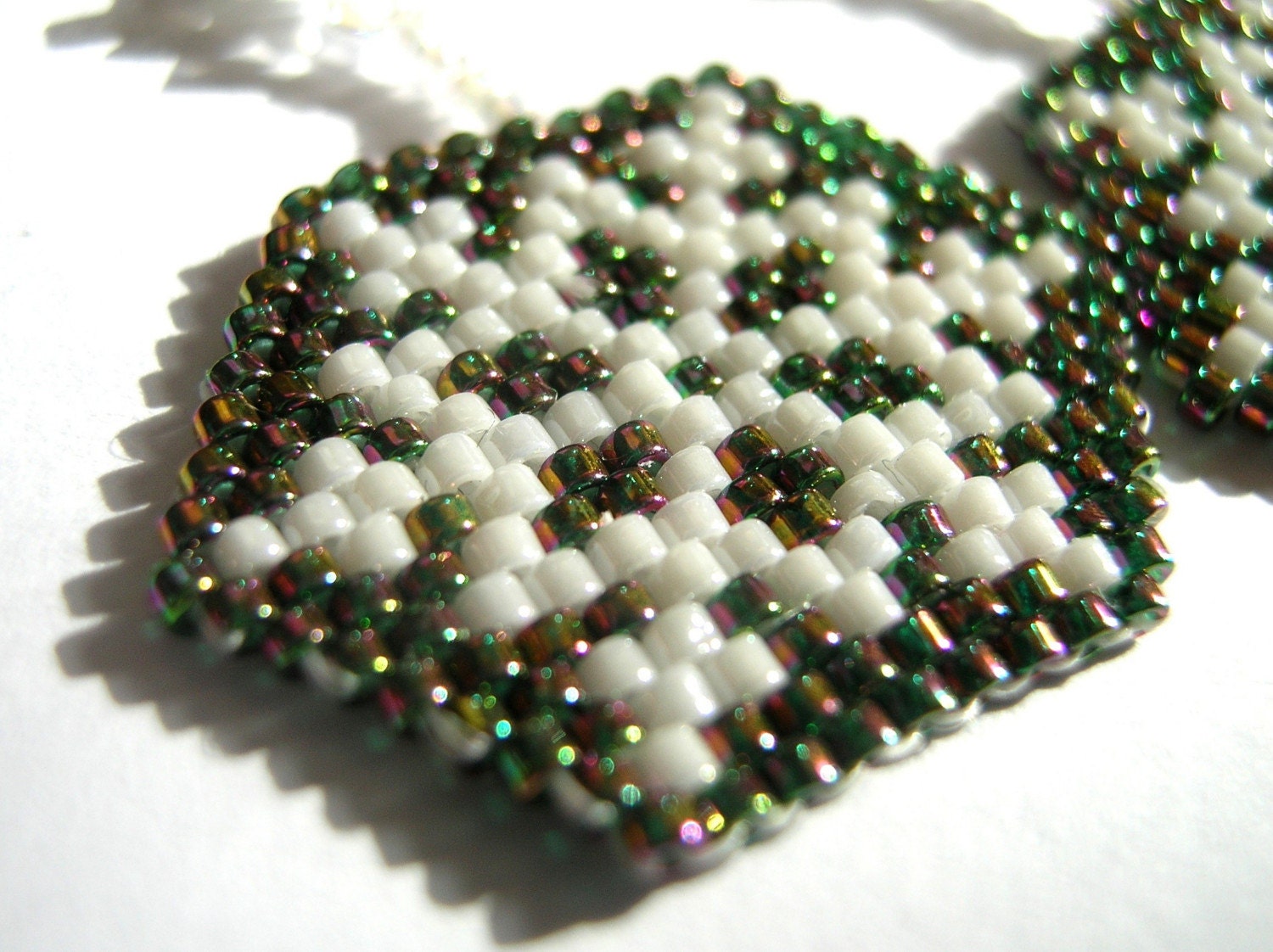 Lovely Snowflake Beaded Dangle Earrings, Hand made from Delica glass seed beads in Rainbow gold luster and luster white. The Dangle strand is rainbow clear and 1 (Austrian) Swarovski clear crystal. Delica's are very light weight, can be worn with anything.
Approx. 2 inches long, (5.2 cm long) 1 4/16 inches wide.
I take pride in my beadwork and spend a great amount of time to make them as perfect as I can.
The Ear hooks are Surgical steel.
Adorable Candy Cane Beaded Dangle Earrings